Beauty and the Beast premiered in cinemas last Friday and in less than a week it has broken records in cinema.
I only managed to see it myself last night and I had high hopes based on the massive hype around the movie that's been building up for a while now.
NO SPOILERS
(Though, to be honest, if you've seen the animated version, there's not much to spoil.)
The opening scene was perfect for me, they used the beast's castle as the Disney castle in the opening sequence which I thought was a nice touch, and they used the same opening music as the animated version which gave me goosebumps.
The story line is exactly the same, with a few twists in how things happen, for example, in the animated version, Belle's dad is captured in the castle by the Beast. In this movie, it's slightly different and he's captured outside in the gardens.
The cast is well put together. Emma Watson makes a beautiful Belle, Luke Evans plays a great Gaston who to be honest is hard to hate at first, he's not as much of a pig in the beginning of this film, but obviously he's a bit of an ass by the end. Ian McKellen and Ewan McGregor are great famous touches for Cogsworth and Lumiere, as well as Saving Mr Banks star Emma Thompson as Mrs Potts and the voice of Olaf, Josh Gad, as LeFou.
In fact, I just want to make a point about LeFou. There has been a lot of speculation in regards to the fact that LeFou  has been made into a homosexual in this version of the film. The fact that this is a problem and is discussed as a 'shock' is testimony to how closed minded some people are. And really the fuss is all for nothing. He wears a pink bow and he just seems to have a little bit of affection for Gaston in that he puts his arms around him once. That's it. Can we get over it and move on now? Good.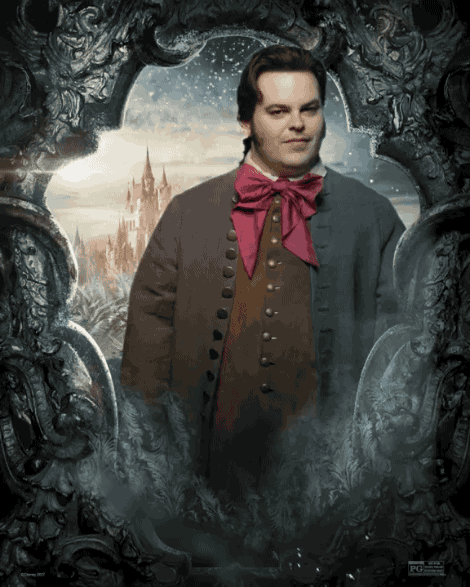 All of your favorite songs are performed in the film, Be Our Guest, which is done in a beautifully Broadway style, Belle (Little Town) even though there was a lot of autotune on Emma's voice (but that's none of my business.) Gaston, and of course, Beauty and the Beast, which gave me all the goosebumps and the tears.
The ending is a little more violent than the animated version I will say, but it's to be expected when it's a live version of a film which tends to be a little more realistic.
The costumes were gorgeous, very true to the original time frame of the movie being in 18th century France and it was an overall visually pleasing movie.
The movie definitely had the Disney magical feel, it felt like you were a child watching Beauty and the Beast for the first time again which gave it that nostalgic feeling that we all love Disney movies for. I recommend going to see it if you're a big Beauty and the Beast fan, or just a Disney fan in general because when are you going to be able to sing along to Be Our Guest in the cinema again?
But, negative nelly here, I still don't understand why the remakes are happening. I think they're beautifully done, well casted and a great way to bring the movies of our childhood back into the public eye again. But the animated Disney movies are timeless and therefore I feel like these remakes are kind of putting them in the background to be forgotten about, and that makes me sad. I love going to see how they make them new and fresh, but I prefer going to see movies like Moana when I don't really know what's going to happen, and I love it when Disney gives me NEW characters and story lines to love. Not just reminding me why I love the ones that I already know.
I understand that they're going to carry on with the remakes because they've been extremely popular and why would they want to lose out on all of the cash they get from them? But Disney was the first film production to bring cartoon to the big screen, it broke boundaries and became known for it's magical ways of bringing new things to audiences in both the parks and the films, and I hope they don't forget that and they continue using that talent to bring us new adventures and stories.