Cheesy Christmas Jumpers have become very popular in the last few years, seemingly the uglier the better!
BUT here are some cute Disney ones that you could opt in for this year instead!
Please click on the images to purchase these jumpers!
Tesco- Mickey and Minnie Wreath £16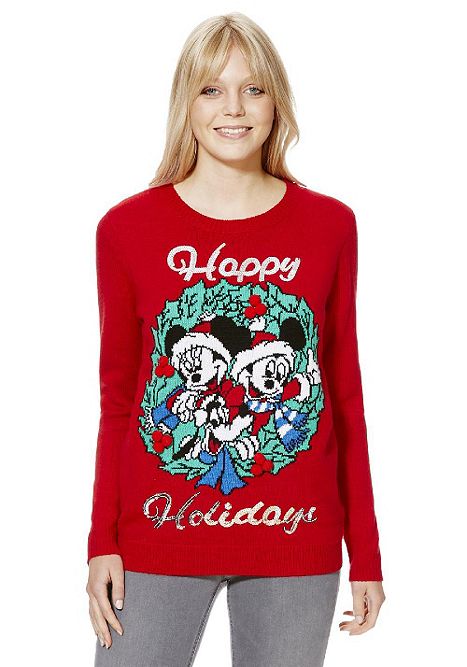 This red jumper has a vintage feel to it and looks like it came straight out of a Disneyland store in the 90s.
EMP – Bambi £32.99

This is more of a traditional Christmas jumper with continuous patterns and an overload of Christmas trees. But, it features Bambi's cute face so it's worth it.
EMP – Mickey Mouse £41.99
Following on with the classic theme, this jumper is very Mickey Mouse-ish and in such festive colors, it's perfect for Christmas jumper day in work.
Dizinga – Grumpy £39.99
If you're more of a grump at Christmas, this Grumpy jumper is perfect for you!
Merchoid – Star Wars £24.99
This jumper features a Christmas tree made out of Star Wars characters…need I say more?