If the thought of tomorrow is weighing heavy on your mind, it can be hard to stay positive and be ready to face the day!
If Monday is your idea of a nightmare, take on the advice of these Disney characters and give Monday a bit of attitude.
The cold nights are in…and so are the freezing cold mornings.
But that's ok! Get out the shower and be like Elsa..
Dance like Kuzco into the kitchen for breakfast like…
Get yourself dressed up to impress, even if you're not going anywhere with the same confidence as Ariel,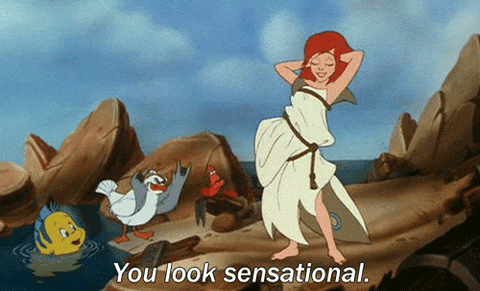 Be as pro-active as you can! Finish that project, clean your room, whatever it is you have to do! Rapunzel got all this done in 15 minutes…
And whatever you do, make sure you stay positive like the Beast!
However you spend your Monday, whatever you've got to look forward to tomorrow, it's sure to be a great day if you let it be one!